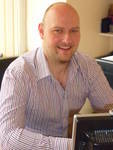 We can be contacted at:
15-17 Parade Chambers
North Lane
Headingley
Leeds
LS6 3HW
We can be contacted via our mobile telephones:
Lauren Smith 07414 64 95 23
Lee Wallace 0779 52 62 460
Email: info@newfuturescounselling.com
To find us on Street Map please
Click Map
Please feel free to call if you have any questions or would like to have a brief conversation about any of the services we offer. Or for general enquiries please feel free to email us and we will happily respond to any questions you might have.
We are available for daytime appointments and also evening appointments Monday,Tuesday, Wednesday, Thursday and Friday.
New Futures Counselling Limited. Registered in England and Wales No.13276942. Registered Office: 354 West Lane, Keighley, West Yorkshire, BD21 2TH