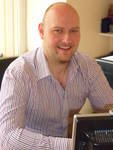 About Us
Lee Wallace UKCP Reg, MUPCA Accred.
I have worked as a counsellor and psychotherapist in the voluntary sector in Leeds since 2003 including East Leeds Counselling Service and Leeds Mind. I began working with young people in 2004 at Braim Wood Boys' High School as counsellor and then later at the David Young Community Academy as Team Leader responsible for pupil support, behaviour management and was the lead school counsellor. I have also been a self-employed therapist at Burley Lodge Counselling Service in West Leeds.
In my time as a therapist I have worked with a diverse range of young people and adults, providing both long and short-term therapy. Within this time I have seen the capacity for people to change and grow when offered a quality of relationship and environment. I draw deep purpose from working with people in ways which often prove to be life-changing.
Richard Gale MBACP
In my experience as a manager of a state funded counselling service in Leeds I have been responsible for all aspects of a counselling service and managing a clinical team of counsellors; supporting their work and professional development.
I have also worked as a Part Time Tutor for Thomas Danby College, teaching Counselling Skills to Adult Learners. I have taught NLP (Neuro- Linguistic Programming) at the Swarthmore Education Centre. In addition to this, I have experience of being part of a team providing behavioural, emotional and therapeutic support to pupils in a Leeds High School who were at risk of exclusion or permanent exclusion. I have a private practice and have provided counselling services for people who self referred and for trainee counsellors as a part of their course requirement.
I have a deep regard for the humanity in us all and over the years have come to believe that we all have the ability to grow, change and heal ourselves and each other no matter what our standing or starting point.
Our Training & Education
Lee Wallace
UKCP Registered Registration number 2011161929 (for information about being on the national register for psychotherapy please
follow this link,
) To find me on the register please type in my name.
Accredited Member of Universities Psychotherapy and Counselling Association. (MUPCA Accred.)
MA Client-Centred Psychotherapy, Leeds Metropolitan University, September 2005-June 2010.
Diploma in Person-Centred Counselling, Joseph Priestley College, September 2002-June 2004.
Certificate (AQA) in Counselling Skills, Joseph Priestley College, September 1999-June 2000.
Brief Introduction to Counselling Skills, Swarthmore Education Centre, June-August 1999.
B. A. (Hons) English, University of Teeside, September 1991-June 1994.
Richard Gale
Cert in Person-Centred Couples Counselling, post professional qualification. Counselling Works – Allan Turner and Kate Stubbings. June 2009.
Introduction to Clinical Supervision. Tim Gauntlet. Leeds Counselling. March 2009.
BSc Therapeutic Counselling. Leeds Metropolitan University. June 2006.
Advanced Diploma in Therapeutic Counselling. Swarthmore Education Centre, Leeds. June 2003.
Cert in Adult Trainer Training. Park Lane College. March 2003.
NLP Trainer Training. Excellence for All. Manchester. February 1998.
NLP Master Practitioner. Realisation. York. November 1995.
NLP Practitioner. ChangeWorks. Leeds. September 1992.
Certificate (RSA) in Counselling Skills. Swarthmore Education Centre, Leeds. July 1991
Introduction to Counselling Skills. Swarthmore Education Centre, Leeds. March 1990.